The Faith Flowers School offers flower arranging classes led by experienced and talented designers. Special classes include Flowers 101, Church Flowers, Wedding Flowers, The Art of the Compote, Hand Tied Bouquets, Grocery Store Flowers, European Design, and more. There are hands-on workshops available for all experience levels, from a beginner to an expert florist. We offer morning or evening classes. We're also happy to host your friends and family for a private flower arranging class. Enjoy fresh flowers and create your own arrangement or two to take home!
Faith Flowers is an award winning wedding and event design studio. Owner Laura Iarocci is a nationally recognized speaker and teacher on flower arranging. She is a certified floral designer with AIFD and a member of Chapple designers. Laura has chaired the Cathedral of St. Philip flower guild for 20 years and has recently authored a book on church flower design titled Faith Flowers. She is trained in European design and has studied with leading floral designers around the world, including Gudrun Cottienere, Paula Pryke, and Hitomi Gilliam. She is available for demonstrations and workshops at garden clubs, churches, and other flower events.
Got a group? We will create a custom class for your group of friends, family, coworkers, clients or garden club. These workshops are great team building activities! Contact Us to learn more.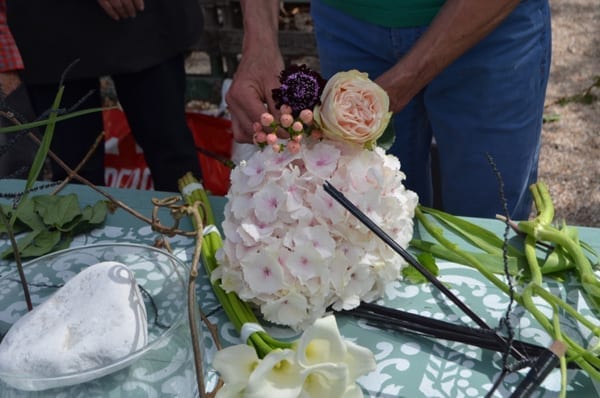 Interested in our Flower School, Flower Tours or Online Shop?
Subscribe to our newsletter!